Get a peek inside the issue currently on stands. Learn more about the topic and the articles inside.
Review the INWheeling issues for the past 14 years! See all the topics we've covered and how Wheeling has changed and grown in that time.
Keep in touch with alumni, customers or supporters through a polished and professional publication. See how INPublishing can help your business increase engagement.
Believe in yourself. Believe in your city.
Wheeling has an stunning 250 year history of innovation, industry, glamour and intrigue. The current climate in the city is no different. There is a bustling art scene, thriving businesses, new downtown living space and outstanding school. Wheeling is a city of old and new- historic buildings, structures and businesses; new events, ideas and enterprises. Since 2007, InWheeling Magazine has highlighted the best of the city's past and present, with an eye toward the adventures yet to come.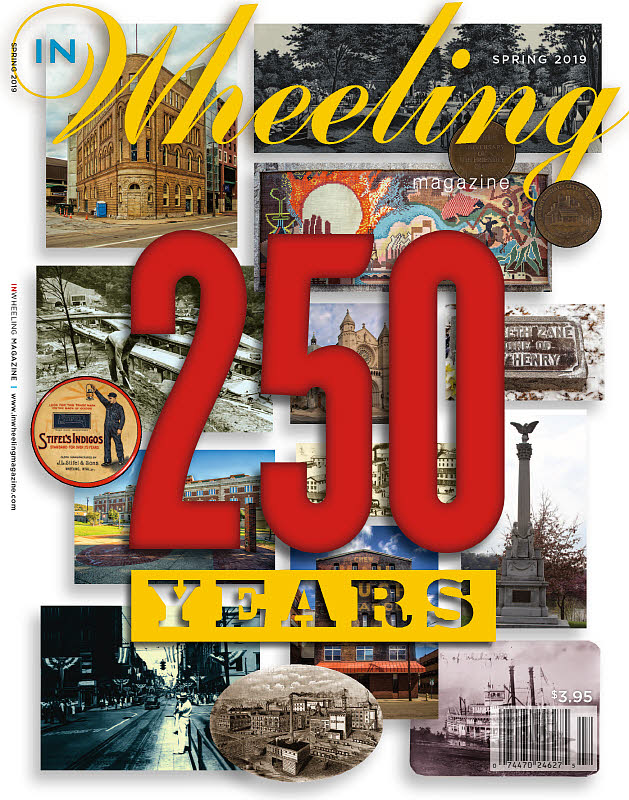 Purchase INWheeling Magazine locally:
Mount Dechantal Road Kroger service desk
Warwood Kroger service desk
St. Clairsville Kroger service desk
Moundsville Kroger service desk
Wheeling Coffee and Spice
Good Mansion Wines
Hughes Design and Gift Gallery
Spry's Mail Center
Route 88 Convenient Store
Heller's Flowers, Moundsville
Wheeling Hospital gift shop
VC Ware, Centre Market